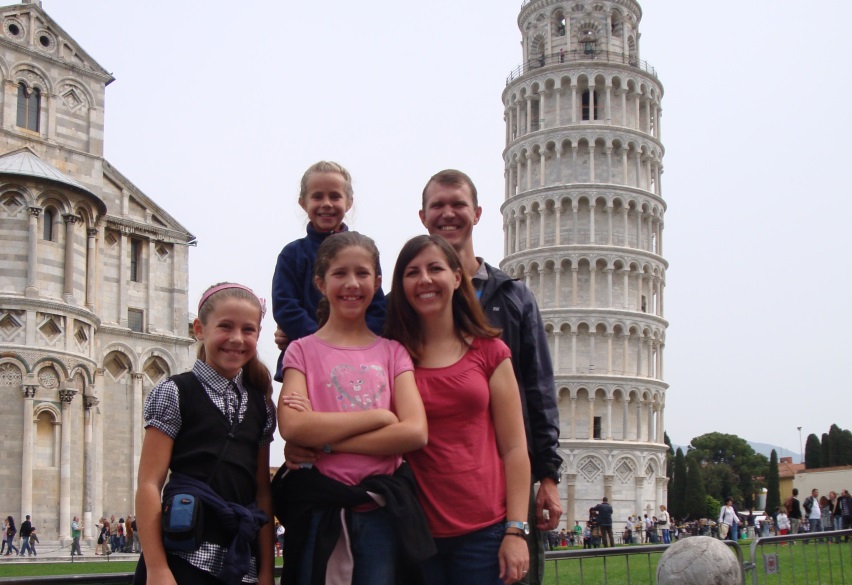 Who are the Jepsons?
Crazy. Genius. Radical. Risk Taker.
These are all words I have heard others use to describe me when they hear our story. Well, I don't know how to describe me, but our story? That I can label. The best words are "Life Changing."  We have traveled like everyone else.  A week here, maybe two weeks there.  Fast and short.  It wasn't until I quit my job so that our family of five could travel the World for a year that I truly understood what the possibilities are. We are a simple family with big ideas.
RTW Family Travel.com
is your family's humor and information center for World travel.
Crazy FUN!
Making family memories one trip at a time.
Join the adventure today!
Cindy
I love road trips with the family.  I love to get in the car and drive to a new place every day or two.  It is great.  What I don't like is the luggage!  […]
My Book
"Be Quiet and Eat Your Chicken Feet" is a compilation of random, funny stories, explained through the eyes of a semi-lunatic father. From the USA to China and everywhere in-between, you get to journey with a family of five and get insight into how many silly situations they get themselves into. Current reviews include:
"I thought the whole thing was hilarious!" R. K. Jepson

"This is his side of the story, what he left out was the mom, me, making sure we didn't die." C. Jepson

"Where are the parts of us complaining about all the walking?" Jepson Girls.
As you see, it's a hit with the crowd.  Click the link and get your copy today.
Does traveling around the World tickle your fancy? Do funny stories about Americans in foreign lands make you giggle? Would you like to learn some travel tricks along the way? Sign up for the RTW Family Travel newsletter and receive news on what other families are doing, where the best places to visit are, and funny insights into general travel craziness. Sign up now and get the "RTW Family Travel.com – Italy Insights" for free.